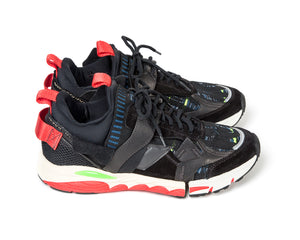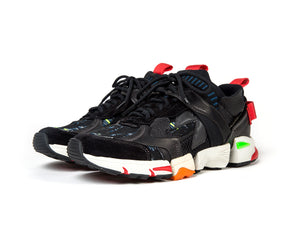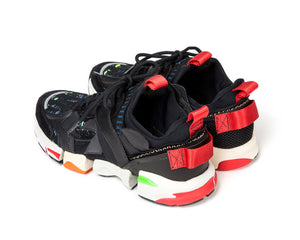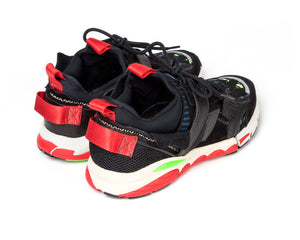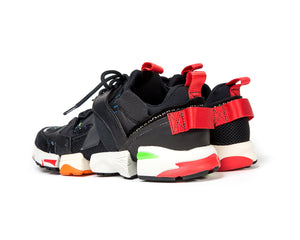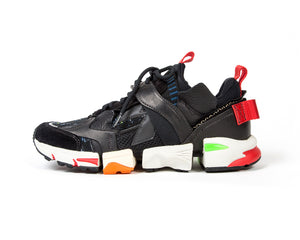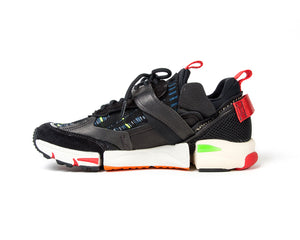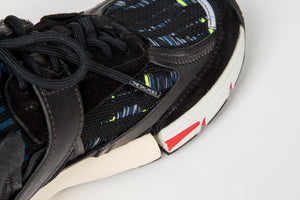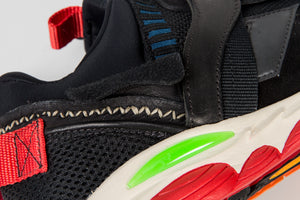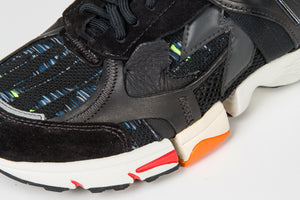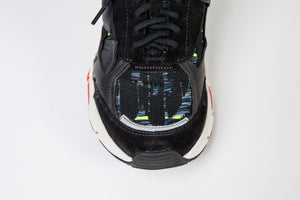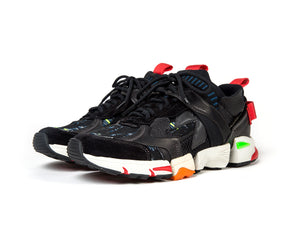 'MANIFESTO' SNEAKERS in MIDNIGHT BLACK
The Salvages 'Manifesto' Sneaker in Midnight Black

Informed by the Deconstructivism movement that started in the 1980s, the design of the Manifesto is characterised by fragmentation, asymmetry and controlled chaos.

A combination of elk, calfskin, suede, full grain leather as well as knit and mesh, the Manifesto is the first shoe to feature Asymmetrical Outsoles, co-branded with Vibram®. An inner mid-foot cage made with Lycra® ensures a secure fit for active lifestyles.

With an inner that is made of pigment free leather and orthopaedic insoles, it also remains ventilated and moulds to your feet, ensuring a comfortable fit.
Measurements

Fits true to size.
Round up to the nearest whole size if you are a half size.
Ships immediately, free shipping worldwide
All Sales Final, No Refunds or exchanges